Stargazing Tours in Jackson Hole, WY
Bringing you the light of the Universe all year-long
The proceeds from our private stargazing programs are used to increase access to STEM education and to promote dark night sky conservation.
We strongly recommend booking your stargazing program at the beginning of your trip. That way, if we need to reschedule because of bad weather, we have a better opportunity to do so.
Feel free to give us a call at 1-844-WYO-STAR (1-844-996-7827) to book your program and avoid the 6% online booking fee.
For large groups or event pricing, please visit our Special Stargazing Events page.
You'll leave our programs with a new understanding of the Universe and a sense of how you are connected to the Cosmos.
Astronomy Tours with Wyoming Stargazing
We offer year-round Stargazing and Photography Tours at your convenience. Let us come to your private residence or bring you to a dark sky location within Grand Teton National Park. Set aside technology and let us use our large Newtonian telescopes to show you all that the extraordinary night skies of Jackson Hole have to offer! The best show on Earth is not on Earth! Throughout the night we'll let the light from the planets, stars, nebulae, and galaxies, fall upon your eyes. You'll get individualized attention from our knowledgeable and enthusiastic Stargazing Leaders allowing you to finally get answers to all your burning questions about the Cosmos.
Top 5 Reasons to Stargaze with us in Jackson Hole
Big Telescopes
We'll have a telescope with a big mirror for your stargazing program. That means you'll get to have the light from galaxies millions of light years away actually hit your eye! Some newer, fancier telescopes can show you colored pictures of deep space objects, but they don't allow light to actually hit your eye.
Stargazing Leaders
Wyoming Stargazing employs knowledgeable and enthusiastic astronomy educators for our Stargazing Leaders. That means they not only have a huge amount of knowledge of the night sky, but are also very good at explaining the complicated details about what you are looking at.
Arid Atmosphere
The low humidity in Jackson Hole, especially in the summer, means among other things, that we have lots of clear night skies. The lack of moisture in the atmosphere leads to less distortion of light, so everything we see through the telescope is clearer compared to areas with higher humidity.
Dark Skies
Jackson Hole, the valley where the town of Jackson resides, is mostly protected, undeveloped public land. That means there is relatively little light pollution, allowing you to see thousands of stars on moonless nights, the arms of the Milky Way Galaxy and so much more.
High Elevation
The high elevation in Jackson Hole (6,500ft on the valley floor where we stargaze) means that you're looking through much less atmosphere than at sea level. That makes the night sky that much clearer!
Things to Know About Our Programs
Program Itinerary (3-4 hours from pickup to drop off):
Hotel pick-ups from 7:30pm-9:30pm (depending on the season and the number of pick-ups that evening)
30-45 min. to and from the darkest location possible
15-30 min. for telescope or camera set up/take down
2 full hours of telescope or camera time shared with your group
You also get…
Use of a camping chair and blanket
Use of an iPad with the StarWalk app to explore the sky with programs with telescopes
Answers to all your burning questions about the Universe
A new sense of your connection to the Cosmos
Awe-inspiring and educational stargazing programs for all ages
Additional Important Information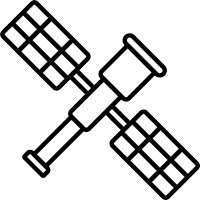 Avoiding "Hubble Envy"
"Hubble Envy" is the expectation of seeing exquisite, colorful images through our telescopes like those taken by the Hubble Space Telescope. Only with 100s of hours of exposure time with sophisticated cameras can astronomers produce the amazing colorful pictures that you see in magazines. One of our Board Members produces those images with his personal observatory. There are also some new telescopes with build in cameras that project colored pictures. Our telescope DON'T do that.
What our telescopes can do is capture enough light from objects thousands to millions of light years away so that you can see those objects. However, becasue of the immense distances from those objects, they will appear as little white fuzzy spots through the telescope. We think it's pretty cool to have photons (light particles) from distant galaxies actually hit your eye through the eyepiece of the telescope. Then, after traveling for millions of years, those photos are converted into electrical signals and become part of your brain!
We want to give you that experience. We have made a conscious choice to use telescopes that provide the best views for a wide array of objects including planets, stars, star clusters, nebulae, galaxies, and more. Some other telescopes are better for some of those objects, but our telescopes tow the line on being good at providing views of all of them. You are always welcome to call us 844-996-7827 and chat about the program before signing up online.
Phases of the Moon
Please also keep in mind that the phase of the Moon changes the overall brightness of the night sky. During the week preceding the Full Moon some of the more distant objects that we look at get washed out by the brightness of the Moon. The Moon is amazing to see through the telescope and it's an amazing experience stargazing under the Full Moon, but you won't get to see the arms of the Milky Way Galaxy or much detail in deep space objects if your stargazing program occurs five days before the Full Moon and two days after it.

Preparing for Your Program
The heat of the summer days we have here in Jackson can be deceiving – the temperature can drop down to below 40°F at night. Please remember to dress warmly! In the summer you should wear long pants, a warm jacket, closed toed shoes with thick socks, and a hat. In the winter you should dress like you're going skiing.
Our large telescopes require the use of a ladder to observe. Please contact us if you or anyone in your party cannot use a ladder so that we may accommodate your specific needs.
If you have any special needs, such as ending the program early, we strongly recommend that you book a private stargazing program so that we can accommodate you to the best of our ability.
Please Trust Us With The Weather
The weather in Jackson during the summer time is more predictable than during the winter. During the summer, we typically get afternoon thunderstorms and cloudy afternoon weather. As the sky begins to get dark and the temperature begins to drop the clouds almost always dissipate, leaving incredibly clear skies for stargazing. Even if it's still cloudy at 9pm there is a very good chance that by 10pm the skies will be perfectly clear. In the winter, the weather is less predictable. We get about 70% of our annual precipitation in the form of snow. The storms will come in when they will.
Despite a certain level of predictability, there is really no way to know what the weather will be more than a few hours before the start time of your program. We make all weather decisions at 7pm. We'll make the best determination on whether we should run your program or not based on as much data as possible. We want you to have a great time with us so we won't send you out there unless we think it's going to be worth your time and money. We do not allow guests to re-book for weather before that deadline. Thanks for your patience and understanding.
Cancellation and Rebooking Policy
In the event of inclement weather, we do our best to re-book your program for another night. Please consider booking your program early in your trip so that in the event of a weather issue you have the chance to stargaze another night. **Please Note** Only Wyoming Stargazing will determine if the program will be canceled due to weather. Participants are not allowed to cancel "because of the weather" if the program is scheduled to run. In the event that we have to cancel the stargazing program because of bad weather there is no charge (except for the 6% nonrefundable online booking fee if you booked yourself online). Wyoming Stargazing WILL offer partial refunds if some of the objects that we want to show you get blocked by the clouds. Wyoming Stargazing WILL charge the full amount of the program if the customer decides to cancel within 48 hours of the scheduled start time of the program. Wyoming Stargazing WILL charge a 5% administration fee if the customer decides to cancel or rebook after booking the program.
After Stargazing in Wyoming…
Once you get hooked on stargazing by looking through one of our huge telescopes in Jackson Hole and you're planning on another adventure somewhere out West with other seasoned professionals in Aspen Colorado with Star Party LLC..
What People are Saying About Us